Professional Services
Solution Architect
As a Solution Architect in Netadmin's Professional Services team, you will be the leading expert who guides our customers and design their implementation to fit their needs in the best possible way.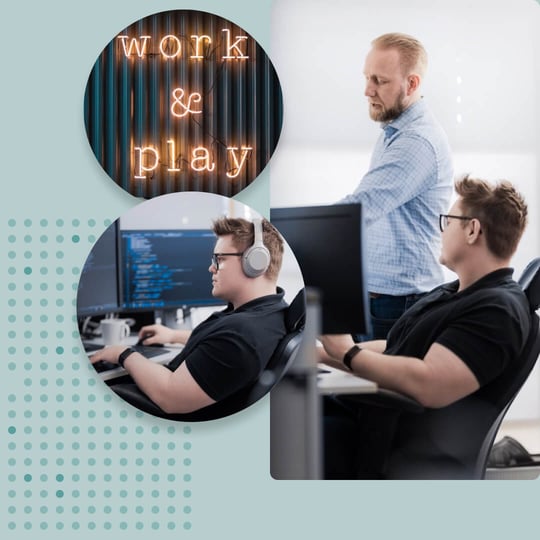 Are you passionate about solving problems and delivering next-generation software to enhance the Internet experience? Join a global leader with over 20 years of experience creating software for fiber network operators. Are you looking for a place where you can see your ideas come to life in the real world? Do you want to make a difference every day? Stop looking - at Netadmin, we offer you countless personal and professional development possibilities. We provide a friendly, collaborative and stimulating environment for you to learn and thrive.
If you're passionate about what you do, apply now!
About the role
We are looking for an experienced and highly motivated Solution Architect to join Netadmin's Professional Services team. As a Solution Architect at Netadmin, you will be the leading expert who guides our customers and design their implementation to fit their needs in the best possible way. You will be responsible for collecting and analyzing requirements and converting these to proper design documentation. You will also be heavily involved in the development process.
Role profile
Job description
Primary responsibilities:
Solution design
Create high and low-level designs based on project input. The design defines the overall implementation of a customer project.
Technical design
Refinement and breakdown of the solution design into technical design that will be the basis for our developers.
Workshop
Perform workshops with the customer to analyze and break down use cases and requirements.
Project management
Interact with Project Manager to ensure that the project plan is kept up to date. For smaller projects, the Solution Architect will also take on the role as Project Manager.
Maintenance
Design and implement updates and/or changes of an existing customer's installation.
Secondary responsibilities:
Presale
Interact with sales and provide technical expertise and estimates in the sales process.

Standardization
Defining common packages for reusability and standardized usage.
what you bring to this role.
Skills and competencies
Ideal candidates will have the following experience, skills, knowledge, and personal characteristics:
Must have
Experience in .NET (C#) development.

Agile development.

Experience in analyzing use cases.

Comfortable communicating with customers and leading workshops.

Solution-driven and structured.

Swedish and English languages (verbal & written communication)



Understanding of and experience with software product management and development.

Strong analytical skills in combination with a strategic, action-oriented mindset.

Team player and outstanding ability to work with and through others.

High energy and sense of urgency.

High curiosity and ability to investigate and learn new domains and technologies.
Meritorious
Linux experience.

German language (verbal & written communication).
TEAM
Professional Services
Place
Linköping, Jönköping, Gothenburg.
Remote Status
Hybrid Remote
We look forward to receive your application! Last day to apply is August 31, 2022.
Applications will be reviewed on an ongoing basis, so don't delay – apply now!


Questions about the role?
Contact Daniel Lindmark, Team Manager Professional Services.
+46 768 43 43 45
Sign up

to be the first to know


about open roles!
Every month or so we'll let you know about new job opportunities, culture content, and offer a sneak peek at the life @Netadmin.