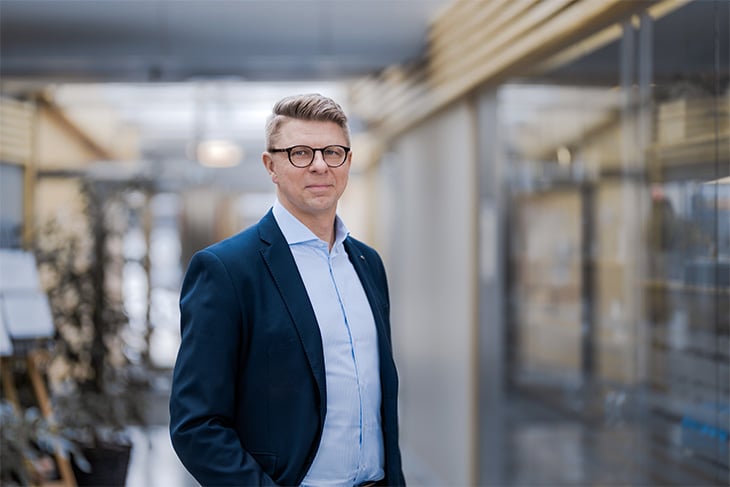 Netadmin Systems today announced that Ulf Lindberg has been appointed new CEO of the company, effective April 1, 2021. Former CEO Jonas Svensson has been promoted to Group Leader within Lumine Group.
Since being acquired by Volaris in 2015, Netadmin has had steady growth and welcomed several new customers, becoming the number one choice for fiber operators across Europe.
Ulf Lindberg rejoined Netadmin on January 1, 2021, as Chief Commercial Officer. He brings extensive knowledge from several leading positions within the fiber industry that will be valuable for Netadmin's continued growth. Jonas Svensson will remain in close connection to Netadmin as the company will be part of his Portfolio within Lumine Group.
"Netadmin is a solid company with great skills and dedicated people. The input and way of working from Volaris and Lumine has been a great push for the company," says Netadmin's new CEO Ulf Lindberg. "We will continue to build the best software for, and together with, our customers and fiber operators around the world. It was very easy for me to rejoin the company; the Netadmin spirit is intact."
"I'm delighted to have Ulf on the team. I am confident that he is the right type of leader to transition the company into its next phase. Netadmin is market leading, and with Ulf behind the wheel the company will grow even stronger," says Jonas Svensson.
About Netadmin
Netadmin Systems enables positive digital experiences for the world's internet users by providing essential software for fiber operators. As a vertical software company, Netadmin is creating purpose-built solutions based on their product Netadmin Nine supporting fiber operators on their journey of Building, Operating and Monetizing fiber networks.
Founded in 2004, Netadmin has since then been a major contributor to the Fiber-to-the-Home industry in the Nordics, Switzerland, the Netherlands and the UK serving more than 75 customers, including Telia, Telenor and utility companies offering communication services in fiber networks.
Since 2015 Netadmin is owned by Lumine Group, a Portfolio of Volaris Group, a subsidiary of Constellation Software Inc.