Join us!
Shape the fiber future -


make your career at Netadmin.
We are on a mission to make the world better—one customer experience at a time changing how the fibre business works.

We provide a friendly, collaborative and stimulating environment for everyone to learn and thrive.
What are you looking for?
Looking for a financially stable tech company that cares about its people?
Look no further - at Netadmin, we have the backing of one of the best-performing companies on the Toronto Stock Exchange — Volaris Group, part of Constellation Software Inc. (CSU on the TSX) — giving us room to be innovative and take risks to deliver results.

Because we care about our employees, we offer a range of perks and a culture that's uniquely Netadmin. We offer competitive compensation, a comprehensive benefits package and the chance to learn from the best in the business.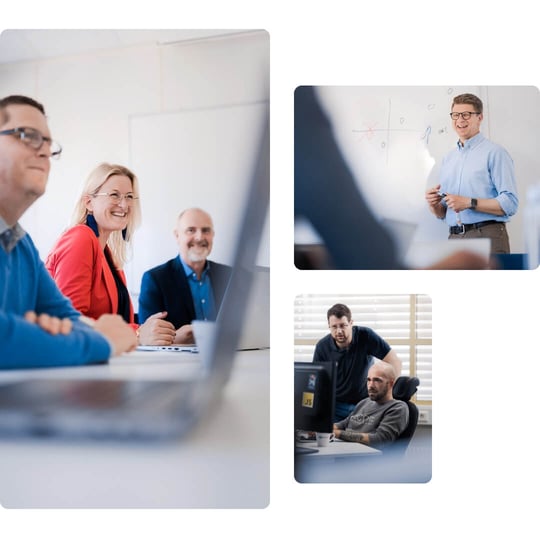 What are you looking for?
Passion
Are you passionate about solving problems and delivering next-generation software to enhance the Internet experience? Join a global leader with over 15 years of experience creating software for fiber network operators.
We have been growing since 2004 and now work with some of the top service providers worldwide to deliver solutions that are innovative, creative, and make life easier for millions of subscribers.

Are you ready to be part of our solution? Looking for a place where you can see your ideas come to life in the real world? Do you want to make a difference every day? As a Netadmin, we offer countless personal and professional development possibilities.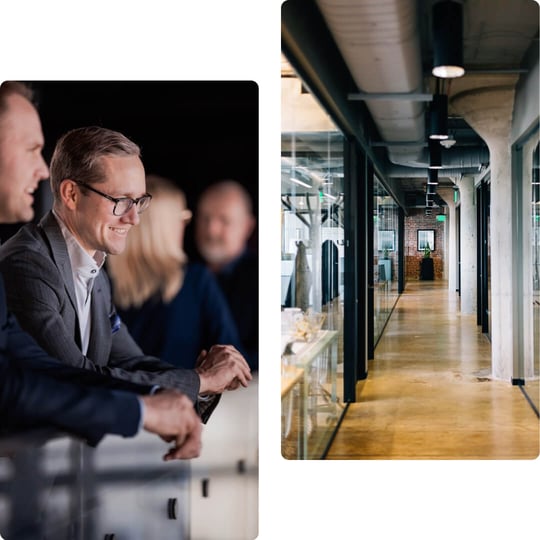 Say hello TO
It's time for introductions - this is Netadmins.
Lägg in bilder och länk till alla intervjuer (Resources-mall)
"What I love most about Netadmin is that I get to be myself here.''

Jonas Odensåker, Utsikt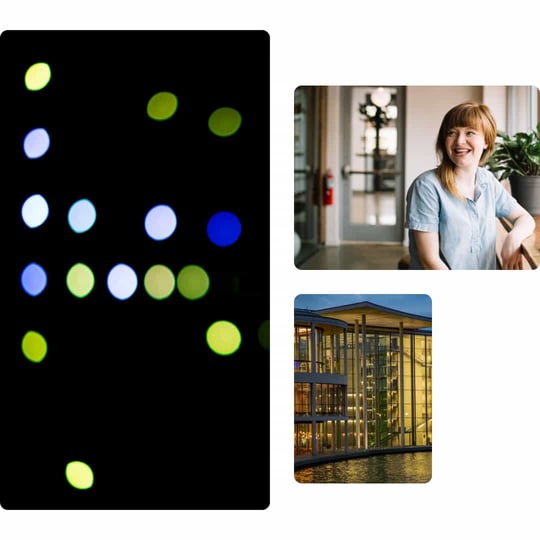 Want to impress throughout the hiring process? (Länka till hiring process i steg 2) While there's no exact template for success at Netadmin - our people share some common attributes that help make us different.
What are we looking for?
What type of people are we looking for?
At Netadmin, we are all about finding the right people for the proper role and allowing them to contribute to our organization's successes directly.

You need an enquiring mind and enjoy a challenge about personal attributes. Our employees are experts in their field, passionate about what they do, and always looking for new and better ways to enable our customers to grow.

We respect and seek to empower each individual and the diverse cultures, perspectives, skills, and experiences within our workforce.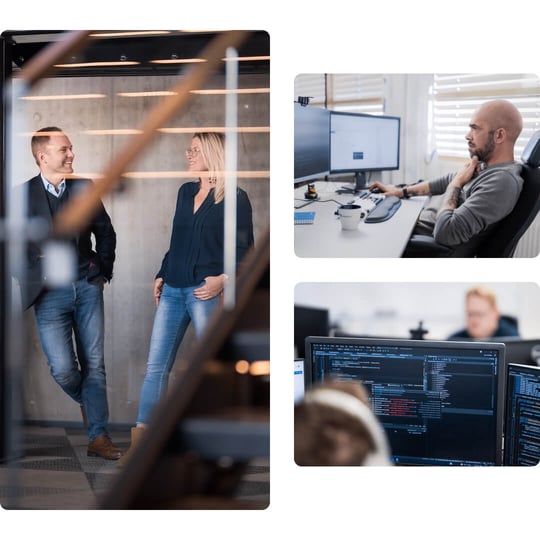 What are we looking for?
Passionate people.
We're solving problems and delivering next-generation software we are proud of, and we are passionate about customer success. So, for us, passion is non-negotiable.

We're looking for enthusiastic and tenacious people about solving problems, who see the world from the customers' perspective and have the foresight of their problems. In short, they are committed to creating change in their work and for their customers.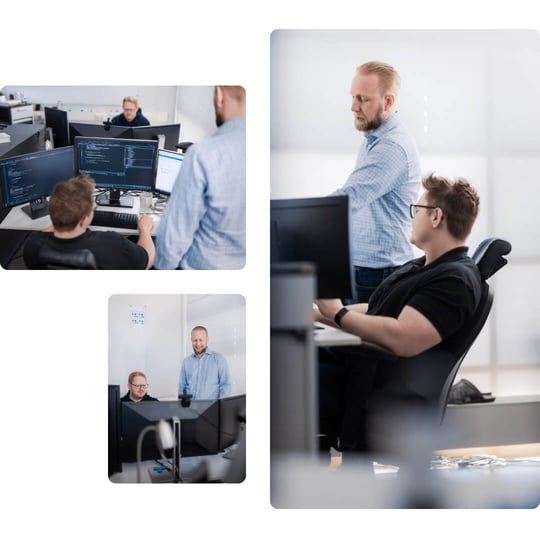 Our culture.
People-centric team players.
Netadmins are team players. A team that works well together delivers excellent work. We adopt a highly collaborative approach to our work and value people who work well with others. So we look for people who naturally build their networks, find common ground with others, and listen to customers, mentors, and colleagues to broaden their knowledge.


We value openness.
Our leadership team operates an "open-door" policy to give you direct access to the entire C-suite. Employees receive regular financial updates, so you'll never be in the dark about how the company is performing.
We're happy to share our latest Employment Engagement survey with you. 95% of our employees give the highest score to Netadmin as the employer.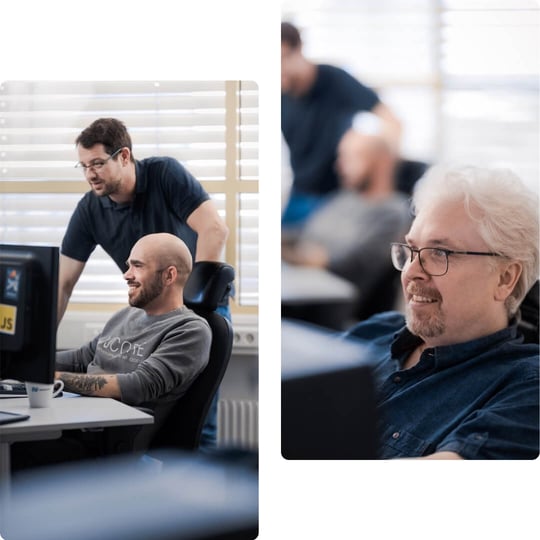 How we work
Build something exceptional.
We are motivated first and foremost by helping our customers succeed. Every team at Netadmin focused on providing delight at every touchpoint and building an exceptional customer experience.

People are the heart of everything we do. Our employees are the reason we've earned such a strong reputation and the reason our clients choose to work with us time after time. That's why we look for people who always strive to be the best and build something exceptional!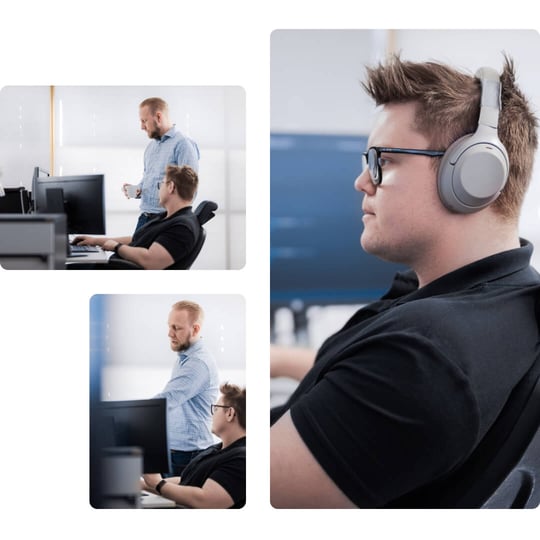 HYBRID-REMOTE
Flexibility to do your best work from anywhere.
We've been hybrid-remote for nearly a decade and have teammates in more than 15 cities worldwide. We are thinking innovation, not destination, and we're committed to giving you the time, flexibility, and autonomy to do the best work of your career, whether it's from home: the office or the coffee shop.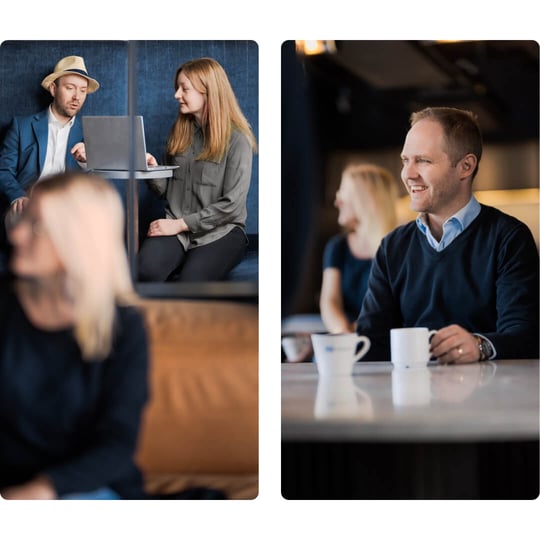 How we work.
Encourage Team Innovation.
Flex your skills with a range of diverse tasks and work with cutting-edge technology alongside some of the most brilliant people in the industry to develop software solutions. Employees are encouraged to bring new ideas to the table and build their careers for the long term.

We put great value in developing your knowledge. Every employee has an individual development plan monitored to ensure that their personal and professional targets are met.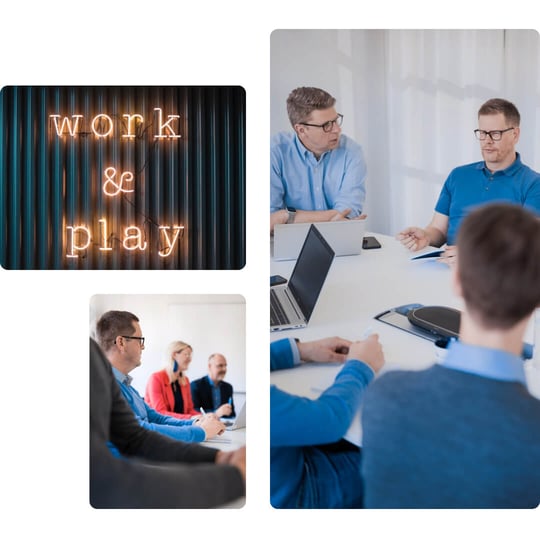 If you're passionate about what you do,
apply now!
Sign up

to be the first to know


about open roles!
Every month or so we'll let you know about new job opportunities, culture content, and offer a sneak peek at the life @Netadmin.