We give you a purpose-built and
long-lasting solution.
You know your fiber network best, and therefore any software solution should adapt to it – not the other way around.
Modern APIs, the latest technology and a purpose-built solution will help you with this. With our extensive knowledge within the fiber business from over 15 years of business, we have helped hundreds of companies and millions of end-users to get super-fast broadband.
0
million connected homes.
We know the fiber business from the inside.
"Netadmin has helped us to free up time for the technology department to solve more complex technical problems''.

Jonas Odensåker, Utsikt
Today, customers expect a fast and reliable fiber connection. As more and more services are connected to the internet, demands are increasing. As a network operator, you wish to grow your network rapidly. At the same time, new and better technological devices are constantly being added to the infrastructure.

Working with different technologies in an ever-changing industry will put much pressure on your organization. Without a software solution capable of handling everything, it can be hard to meet your customers' expectations. That's why we created Netadmin. Adaptable for your business.
To deliver a solution that will work overtime, it's essential to follow the product's life cycle and keep it up to date. We strive to work with sustaining engineering to keep the software accurate. Our software is an overall solution with pre-integration to many other software solutions on the market. By nature, oss or bss are not stand-alone solutions, and therefore we've developed a robust set of APIs, so you can integrate your other solutions with netadmin. This is how we believe a modern software solution is built.
Software for life
A product that will last –
software for life
We've learned that custom software for your business might be good in the short term, but it will drastically increase your costs for maintaining and adding new features in the long time. So, as a product company, we make sure that you have a purpose-built and reliable product that you can grow with and ensure that it stays up to date with the latest features and improvements.

We're working after the device software for life. It means that we put the customer in the center position of our development with a close connection to them and the possibility to be involved in the process of innovating new capabilities and add-ons.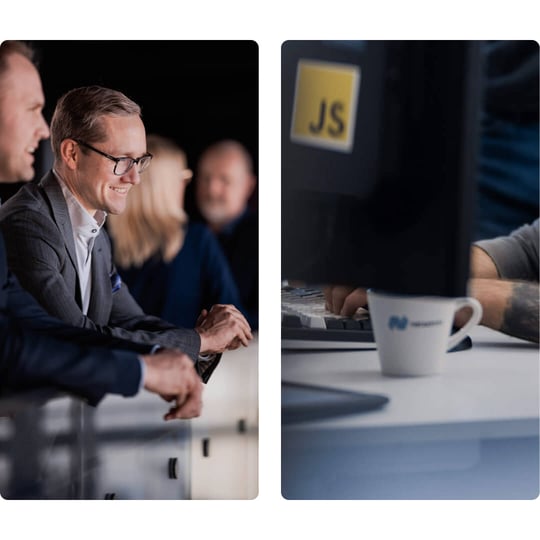 Stronger together
Growing network of
selected partners.
The most important thing for us is our customers. That means that we always try to help you grow your fiber business in the way that works best for you. To meet our customers' requirements, we work closely with carefully selected partners who share our commitment to deliver the right digital solution for you and your customers, contributing to your fiber journey.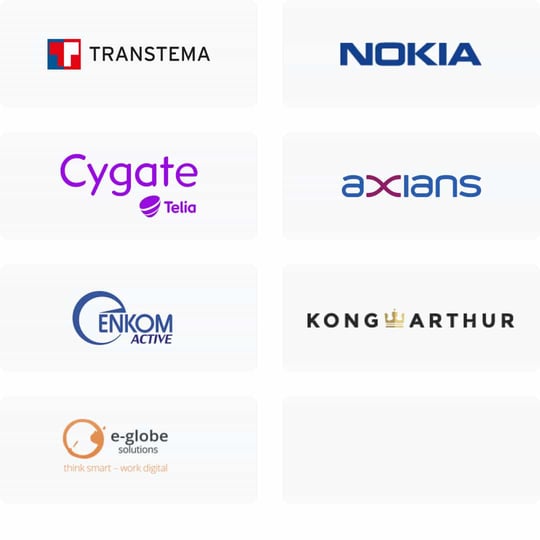 Growing together
Stable owners – you can
be sure that we'll grow.
Netadmin is owned by Lumine Group. Lumine group is a portfolio of Volaris Group, a subsidiary of constellation software inc. Lumine invests in software companies and helps them grow for the long term.

Within the volaris group, we have over 100 other software companies that we learn from and work together with. The key for Lumine is that never sell companies but only grow and develop them, meaning as we help you grow your business, we grow together.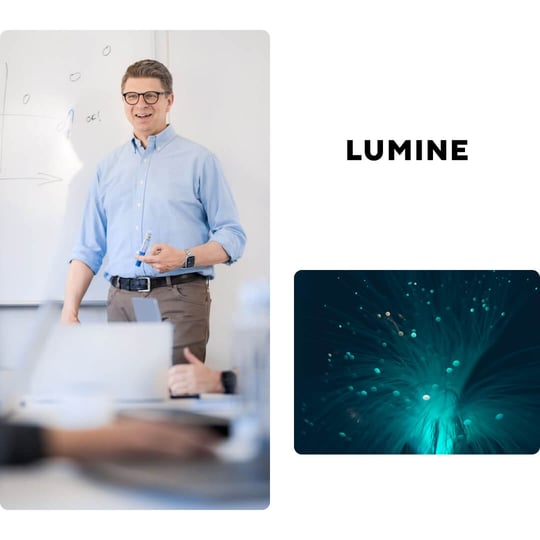 Learn more about how we can solve your challenges.
Grow together with passionate people.


Discover the essence of Netadmin.


Ready to get
started?
Is your organization looking for a complete solution to automate and grow your fiber business? Speak with an expert to learn how your fiber business can flourish with Netadmin.