Live Talk - Billing.

Hosted by Johan Hjalmarsson.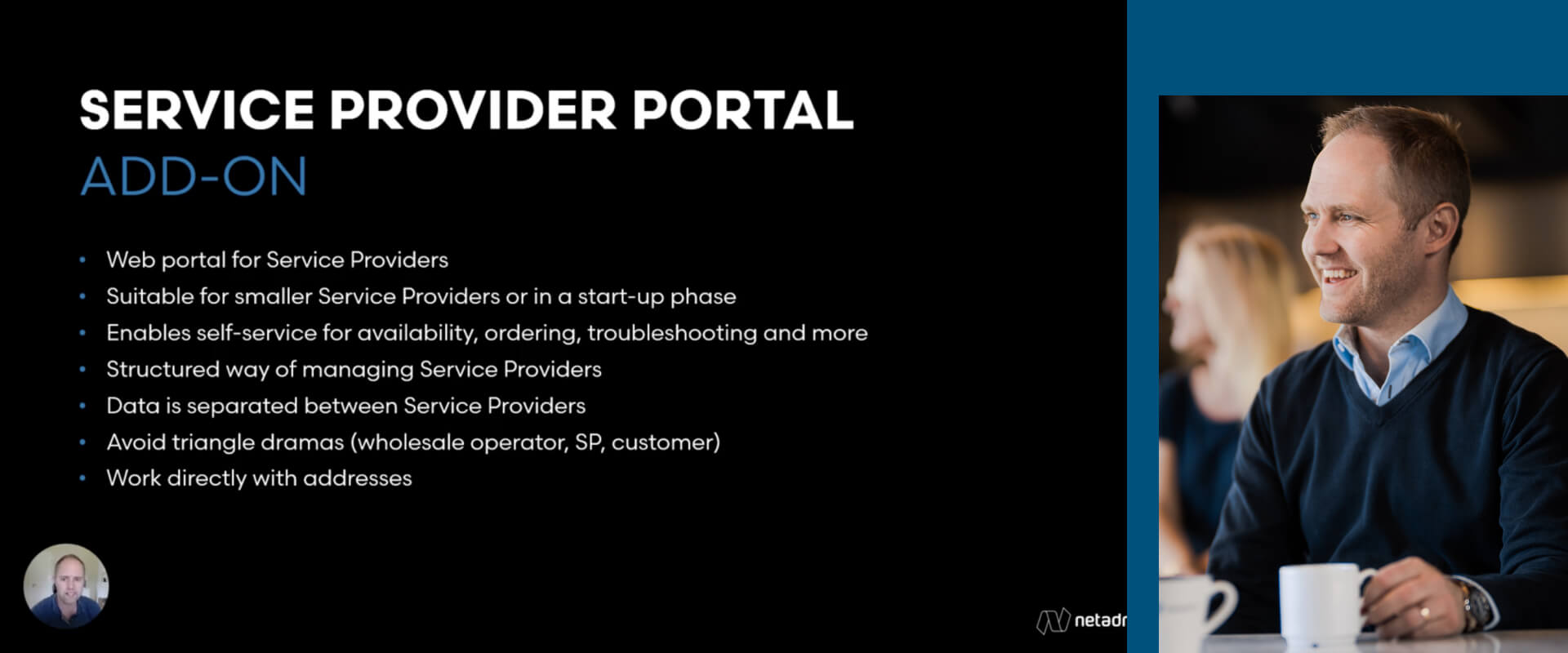 Netadmin Nine - a complete automation suite to enable growth. Become the leading fiber operator together with Netadmin and Netadmin Nine.


Johan Hjalmarsson walks you through the add-on in this webinar. Learn more about the Billing add-on.
Webinar and agenda
Introduction
Product billing plans for your products, campaigns and bundles
Recurring or non-recurring charges in your billing plan
How to review and adjust the billing plan for your products
View the billing plan for a subscription
Multi-level product hierarchies

Johan Hjalmarsson
Product Marketing Manager
Johan is responsible for product marketing management and pre-sales at Netadmin Systems.
Fill out the form
To watch the on-demand webinar!
Ready to get
started?
Is your organization looking for a complete solution to automate and grow your fiber business? Speak with an expert to learn how your fiber business can flourish with Netadmin.